Print 4.0
This event is over
In order to bring the challenges of digital transformation closer to the Croatian and Adria/Balkan region graphic industry Print Magazin is organizing the 2nd Print 4.0 conference in Zagreb at the Antunovic Hotel on October 26, 2021.
It is quite clear that the printing industry, although many predicted otherwise, is definitely an industry with a bright future. But a successful future also means a willingness to adapt and to change. In recent years the printing industry has faced perhaps the most interesting changes and challenges, and they are associated with the terms digital transformation, Industry 4.0 and Print 4.0. Crucial and efficient digital transformation is much more than investing in technology itself. It applies to all areas of business. It requires a new way of thinking. It means a fundamental transformation.
What does it mean for printers? It means business transformation, that is, automation and digitization of production.
Why? Because printers that automatize their businesses will increase competitiveness, flexibility, productivity, and thus profitability.
What will happen to those who doesn't do it? Unfortunately, they will disappear from the market.
In which direction should graphic artists go if they want to do business easier, faster, more innovatively and more profitably? This is a direction that, in addition to investing in hardware, ie machines and equipment, also requires investment in software and IT infrastructure that will enable the management of all business processes, regardless of where they are located. Concentrating solely on investing in machines could be a sure path for graphic designers to a very costly failure.

Step 1
Preuzmite datoteku na računalo, ispišite, popunite sva polja i potpišite.
Preuzmite obrazac
Step 2
Skenirajte ispunjeni dokument i spremite ga kao .pdf datoteku.
Step 3
Ispunite online obrazac i priložite .pdf datoteku.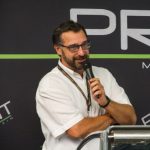 Croatian graphic industry - state and perspective
Marko Gjeldum
Hrvatska gospodarska komora, Zagreb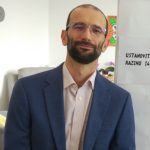 And what are you still waiting for regarding i4.0?!
Damir Ivan Konjevod
Hrvatski Centar Razvoja Industrije 4.0.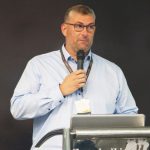 To live and to work with ERP system - practical experience
Marko Moric
Professor, University North
Workflows for Industrial Printing in the Deco/Surfaces world
Mike Horsten
Agfa, The Netherlands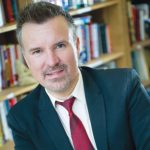 Manpower - capital, not a resource or cost
Boris Blazinic
Psychology professor, forensic psychology expert, licensed trainer and consultant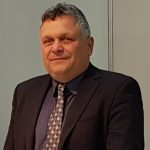 Digital transformation of production processes
Branko Mihorko
Sistrade - Software Consulting S.A., Portugal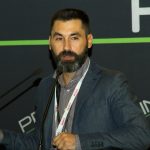 Cron CtP solutions - preparation, printing, finishing
Mirko Milosavljević
Prepress Print d.o.o., Belgrade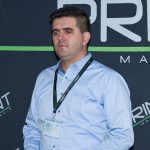 Beyond CMYK - be in front of others
Admir Joldić
Xerox Office Slovenia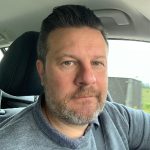 Automation for high efficiency
Geert Lenvain
Efi, Belgium